A Myers-Briggs Post: ESTP Things
7:00 AM

Note: Saturdays are now 'do whatever I want' days, so I'll usually post random things about whatever strikes my fancy, because I felt like posting more.


So, as some of you know, I'm a Myers-Briggs ESTP, and very much so. That's (E)xtrovert, (S)ensing, (T)hinking, (P)ercieving, and you can find more information on that personality types (and the others, if you're new to this or just curious)
here.
So yes, I am an extroverted, loud, insensitive people person. And yet, I also enjoy reading and writing a ton, and blogging, and staying in my room with a good show and the internet. Look at that. Us ESTPs are go-out-and-do-things people, for the most part, so there isn't a whole lot to be found on us online, which is kind of frustrating for someone wading through a sea of INFJ/INTJ/etc. things on Pinterest trying to find something about my type. So, for any possible ESTPs out there and curious people of other types, and also in the spirit of needing to vent, I've put together a list of a few mostly humorous ESTP struggles/experiences, based off my own experience. I'll say it again: This isn't true of everyone, but it's some things I've dealt with that I think are relevant to my type.
And I'll use GIFs. 'Cause those are cool.
10 Things About Being ESTP
1. Very few people are as blunt as you are.
"But it's true!"
2. Emotions. Why.
I just don't understand them.
3. Being the 'loud', 'obnoxious' one.
I just like to do things!
4. What do you mean, you don't want to do that crazy risky thing?
LET'S DO ALL THE THINGS.
5. Long theoretical discussions.
Yawn.
6. ...and sounding less smart for preferring to sum up your thoughts and opinions in a few simple sentences.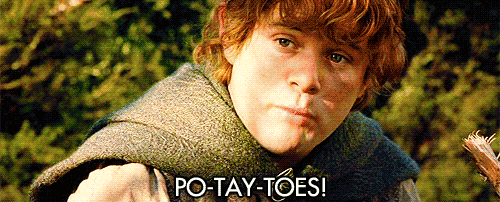 So we can go do more things!
7. We're very observant and good at reading people.
...and that means he's nervous about *specific event here*. Or whatever.
Can't keep no secrets from the ESTP.
8. THERE ISN'T ENOUGH ESTP STUFF ONLINE. EVER.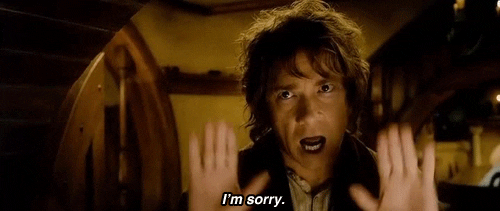 Just needed to rant about that again.
9. When no one wants to talk.
How can I focus or figure this out without people and outside stimulation?
10. All decisions must be logical, but logical decisions hurt feelings.
Trying to stay calm. But really. Why.
What about you? Are you as Myers-Briggs obsessed as I am? What's your personality type? Comment away!