A Guide To Rebellious Characters, As Illustrated by Tangled GIFs
9:29 AM

One of the hardest things to explain to non-writers, and also one of the things you see us authors complaining about most, is the concept that we're not always in control of our characters. And yes, that is hard to explain! "Well, um, you see, there's these people in my head, but, um, I'm not always in control of what they say or do. Sometimes they change their minds as I'm writing, and I don't know what they're doing anymore. And then they start messing up my plot."

Sounds confusing when you put it like that, right?

This might not be true for everyone but it's definitely true for me. I have a really hard time with my characters at times, especially the rebellious ones who decide they don't want anything to do with me or the plot I've cooked up. *sighs* So, without further ado, I've put together a short guide on managing those rebellious characters of yours, illustrated by Tangled GIFs. Because who doesn't love Tangled?

1. So there's that one character, right?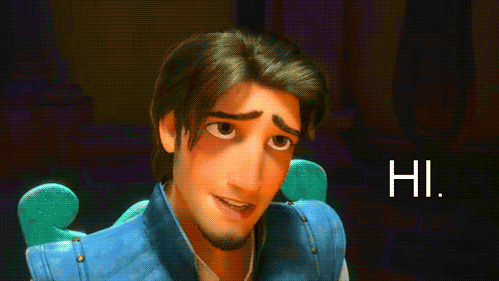 They're adorable and fluffy and practically perfect in every way and you do love them so. But.
2. They just don't listen.
It's like they're mocking you, having fun while your plot goes to pieces.
3. And then sometimes they'll hit you with a surprise bit of information that you didn't know before and, of course, usually changes everything.
I DIDN'T KNOW, THANKS FOR NOTHING.
4. It's hard to be angry with them, but really, they keep messing up your plot.
Can't they just behave for once?
5. You have to at least try to manage them, right?
Balancing all those issues so everything works out great and isn't cheesy and isn't out of character or plot is hard, man.
6. Sometimes you have to put your authorly foot down.
BEHAVE OR DIE.
7. BUT THEY KEEP GETTING IDEAS.
8. And...they are really cute and perfect....
STOP BEING ADORABLE. I WILL NOT FALL FOR YOUR PLANS.
9. And maybe they're right after all...
That did work out surprisingly well.
10. Surely it can't hurt to let them have their way...just this once....
It was probably a mistake, but oh well.
After all, I'll get them back under control soon.