An Intelligent Thing; Or, A Serious Post For Once
7:00 AM
I lied. This post will probably be sarcastic and filled with gifs, like always. But close enough.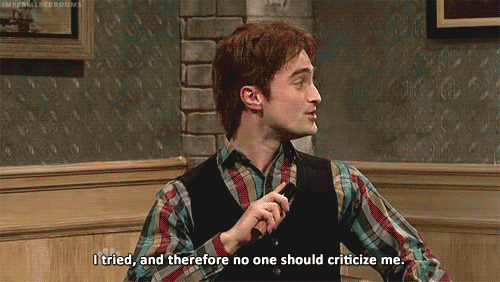 So, if you've been listening at all lately, you've heard about
the upcoming sequel to Harper Lee's To Kill A Mockingbird.
There've been conspiracies and doubts and news, but overall, the internet seems to be generally thrilled about this.
To Kill A Mockingbird
is a wildly popular book, many people's favorite, and so on.
I didn't like To Kill A Mockingbird. This is the reaction I usually get when I admit that: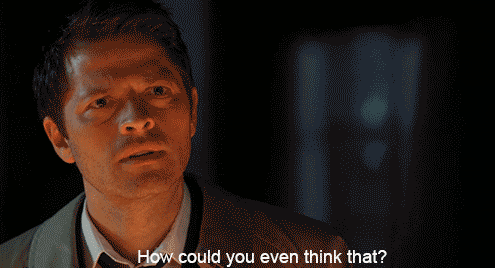 But that's the truth - I really didn't. I was so bored that I couldn't even bring myself to finish it. But guess what? That's cool. Not liking a book is totally okay and normal. Did you like To Kill A Mockingbird? That's cool too, and I congratulate you for liking it! If you're going to shame someone for liking/not liking a book, for having a personal opinion, maybe you need to take a step back.
But anyway, I'm getting off topic, as usual. This post isn't necessarily about To Kill A Mockingbird, or the sequel for that matter, but it's what got me thinking about it, so we'll go from there!
After reading most of the book and concluding that I was bored, not thrilled with any of the characters, and couldn't see anything in it, I got worried. "Oh my gosh, this is everyone's favorite book, so many people love it, what am I missing? Is there some Big Intelligent Thing at the end or something? Is there a subtle message that I missed?"
This is probably more of a concern for me than it should be, and I always wonder about it. I consider myself a fairly intelligent person who likes to see messages and themes and morals in books, and I think I'm fairly good at picking them out. So what was I missing in To Kill A Mockingbird? I encountered this same problem with A Tale of Two Cities and especially The Book Thief, the latter especially being one that so many people absolutely love. To this day I struggle with talking about how I didn't like Harry Potter at all and couldn't see the morals and messages in it, because so many people can and I don't want to miss something. Lately, the fuss over the Mockingbird sequel got me thinking about the issue again, and had me asking questions.
Questions like, Why do I feel like I need to apologize for being 'stupid' and not liking the Intelligent Thing?
I realize I do this, and I still deal with it. I'm not sure why. Is it because we've been shamed or looked at weird or seen too many posts about being stupid if you don't like Harry Potter? (And yes, I have seen this, and heard it, multiple times. Not ALL Harry Potter fans are like this, and I'm not bashing Harry Potter or its fans, but it's out there, as is the case with a lot of fandoms/Intelligent Things.)
So I'm just going to throw this out there: You're allowed to not like Intelligent Things, or fail to see the message/intelligence in the Intelligent Thing. This is totally cool.
But really, just think about it. I'm absolutely not denying the fact that books are meaningful or important or intelligent. Most books have a message, a theme, and there are definitely books with strong themes whether you like them or not. But that doesn't mean you have to like them. When it comes down to it, it's a book, a work of fiction, something you choose to pick up, and no one needs to shame you or make you feel stupid for not enjoying something like that. Because last I checked, opinions were totally cool. And really, who cares if you didn't like To Kill A Mockingbird or The Book Thief? Lots of people do and we can celebrate that. Lots of people don't like your favorite stories, either. That doesn't mean you get to beat them over the head with it or make them feel bad about thinking something.
Unless they liked the Percy Jackson movies better than the books. In that case, let the head-beating commence.
The point of this unnecessarily long post is basically don't feel bad for liking things. Don't feel bad for not liking things. Don't make people feel bad for liking/not liking things, either. You take that opinion and be proud of it, unless it has to do with the Percy Jackson movies.
That is all.
On a different note....Here's what's happening this week.
Tuesday - I'm going to talk about when you should stop writing. Yeah, that's right.
Thursday - I'll be reviewing We Were Liars by E. Lockhart.
Saturday - A special post that I won't tell you about now! Yay!
What about you? What are your thoughts on To Kill A Mockingbird? Did I manage to be offensive in this post? (I hope not.) Are there any books/movies/etc you've experienced and didn't like that everyone else likes? Comment away. (Note: I'll be out of town this weekend, so it might take me a few days to get back to comments. I'm reading them all, I promise.)