Favorite Screen Characters Blog Hop
9:40 PM

So, both Rae @ What Happened to the Wallflower and Heather @ BitsNBooks tagged me for this, so thanks so much for that, both of you! (You should all check out their blogs. Really.)

This one is simple - you're just naming your ten favorite characters on-screen.

Or, it would be simple, if I could pick favorites! It always feels like:


But I'll do it anyway. Sigh. They're more or less in order of favoritism, here...
Top Ten Favorite Screen Characters
10. John Pope (Falling Skies)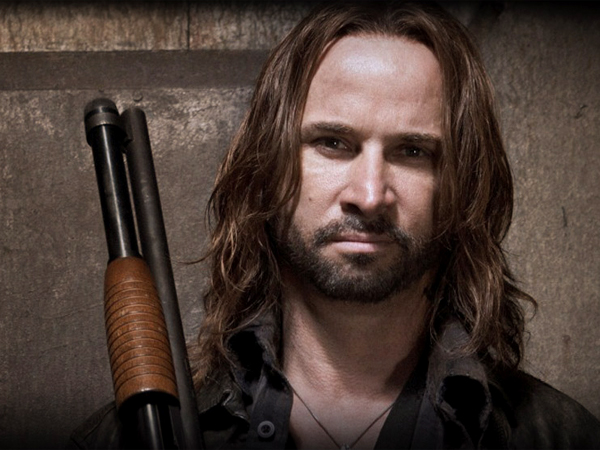 Not gonna lie - he's a pretty nasty guy. He's a thief and a backstabber and kind of greedy and selfish, but hey, who wouldn't be in the midst of the alien apocalypse? He has his good moments, too, and he's exceedingly sarcastic and witty and logical and funny, so, you know, points to him.
9. Donna Noble (Doctor Who)
If you don't love Donna, I don't know how we can keep on being friends.
8. Quicksilver (X-Men: Days of Future Past)
That's right.
7. Simon (Firefly)
Of course he's on this list. The sass level is unmatchable.
6. Bucky Barnes/The Winter Soldier (Captain America)
I JUST HAVE ALL THE FEELINGS, OKAY.
And yes, quite a lot of my favorites are from Marvel. Don't judge.
5. FitzSimmons (Agents of S.H.I.E.L.D)
I'm just laughing 'cause this picture is so them.
Okay, so technically this is two people, but why on earth would you want to separate them? (*sobs quietly*) I mean, they come with their own ship name and everything. And Fitz is perfectly adorkable and Simmons is actually such a princess. SO MUCH LOVE.
4. Natasha Romanof (The Avengers, etc.)
RESPECT.
3.
Peter Quill/Starlord (Guardians of the Galaxy)
How could you not like him (or this movie)?
2. Desmond (LOST)
I think the feels in that show slayed me. And, I mean, between the facts that he's one of the few decent people on the show and he's also Scottish, what's not to love?
1. Enjolras (Les Miserables)
Definitely my favorite of all time. I could basically rant all day about Enjolras, but hey, we'll leave that for another blog post. You're welcome.
Guess what? I'm lame, and I'm not going to tag anyone specifically. So. If you want to do it, I am unofficially tagging you and telling you to go do it so I can see your favorites. Have fun.
What about you? Who's your favorite onscreen character? Why? Comment away.
Stuff That's Happening This Week:
Tuesday -
A quiz-ish sort of thing, huzzah!
Thursday -
ALL the book recommendations. (You get to give me some, too!)
Saturday -
A Myers-Briggs thing that is hopefully entertaining. (Also, another short story will be up, like the one I posted today. You should check it out
on the blog
or
on Wattpad
, where you can also follow me.)