Writing is taking over my life...
3:48 PM

....and, because of that, I won't be posting all this week. It's inconvenient, I know -- what will you do without my posts to make your life infinitely better? -- but I've got hardcore editing to do so I'm going to take the week off here.

In the meantime, you can always stare at your screen and constantly refresh the blog page or something, OR you can find some new blogs to follow and spread the comment love!

Thanks for understanding, peeps. I will not apologize for that nickname.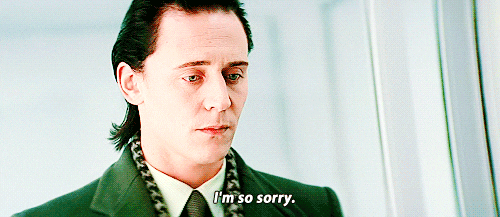 I now leave you with a Loki gif.