In Which I Return With Exciting News
11:37 AM

Full disclosure: I missed posting all last week, and I have absolutely no excuses for it.


Essentially I was lazy and there was editing and I helped with VBS at my church and other things popped up and by the time I remembered that I hadn't scheduled any posts for that week it was Wednesday, so there you have it. To make up for it, I'm going to be posting every day this week.
That's right, people.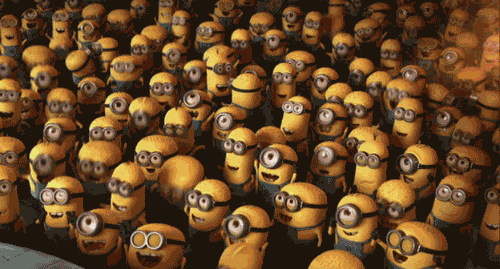 Hopefully this is somewhat exciting news, because I've got a schedule for this week for you and we're totally going to do this thing. Also, if you survive the whole week, there will be a big Pariah surprise at the end!
The week will go as follows:
Tuesday: A discussion regarding villains and antagonists
(aw yas)
Wednesday: Catching up on tags
(you will find out many weird facts about me, probably. There will also be sarcasm, so don't ignore it just because tags.)
Thursday: Some of my favorite bookish villains and antagonists
Friday: PARIAH STUFF. Lots of Pariah stuff, actually. I'll be posting a quick runthrough of all five drafts and the process of writing this (with amusing gifs), showing you pretty quotes and collages, and you might get to read some (possibly a whole chapter) but don't tell anyone yet. Also, a #Watchmewrite thingy, if I can figure out how to take a screencapture video. So you can see my weird process.
Saturday: A little more about my life. With pictures.
There, you see all the things you have to look forward to?
Don't say I don't ever give you nice things.