How To Proofread A Novel Without Losing Your Mind
7:00 AM
(So, I've talked about how I'm redesigning the blog before, and I wasn't lying. The new design is going up on Saturday, August 29th, so you'll have to excuse any and all fiddling around and oddness on the blog on that day. But I'm super excited, so there.)
I bet you thought you were going to get some wise advice about proofreading here.
HA JUST KIDDING THERE'S NO WAY TO MAKE IT OUT OF PROOFREADING SANE
as this alone is probably proving to you.
So you've got this novel.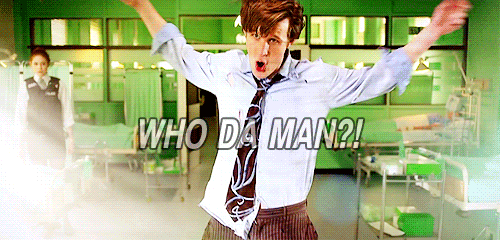 If you're at a stage where you're interested in proofreading, you're probably at least a few drafts in. You've never been over the grammar and spelling, but you've sure whipped this plot and these characters into shape, and really spent a lot of time rewriting. You're already a mess of coffee and very little sleep and sore fingers and everything that comes with novel-writing.
You're a pro by now.
You've got this proofreading thing down.
EXCEPT THERE'S THIS THING CALLED SPELLING AND GRAMMAR.
As soon as you open that document again and stare at the latest draft, ready to skim through all those little mistakes your eager precious fingers might have made, your eyes are assaulted by some of the most horrid writing you've ever seen. This came from your brain. This is your writing.
WHAT IS THIS AND WHY IS IT HERE
It quickly becomes evident that this proofreading thing will be harder than you originally anticipated. A lot harder.
Still, you're a pro (you whisper to yourself), and you refuse to be defeated by one little novel, so you sit yourself in that chair and get to work.
Every sentence is torture. How do you do the thing.
Proofreading is not a walk in the park, you see. Proofreading has none of the charm of dashing through a first draft or the satisfaction of plowing through the numerous rewrites after that. Proofreading is rewriting's angry cousin that crawled its way up out of the depths of you-know-where. It means hours upon hours of laboring over the same chapter, going over the same sentence until your eyes bleed only to scrap the whole paragraph the next day.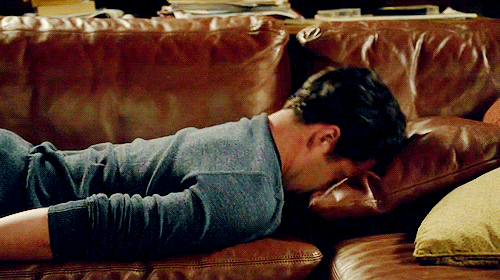 This is the feeling you will experience most often on your journey
through the violent depths of proofreading. Have fun.
Days pass. You're about five, maybe three chapters in. This has allowed you to see all the things that are wrong with the plot, but you choose to ignore those issues for once because the thought of rewriting things and therefore having to proofreading them again later makes you want to weep in public.
Get used to it.
By the time you finish the draft you'll realize why proofreading is actually the worst thing ever invented.
I really don't know right now.
Proofreading, ladies and gentleman, is hard.
But you shouldn't give up.
You'll want to run away from your story forever, screaming about sentence fragments.
You'll want to destroy the spellchecker on your computer because it is LIES, ALL LIES. (This is a horrific struggle for the fantasy writer especially, I've heard.)
You'll want to never look at any grammatically incorrect sentence ever again. Or grammatically correct sentences. Or sentences of any kind. Or words.
Keep at it.
Somehow, eventually, it'll be worth it.
Maybe.
Assuming you survive the experience.
How do you cope with proofreading a novel? Have you ever tried it before? How did you survive (did you survive at all)? Comment away.