Why You Absolutely Need Beta Readers
7:00 AM

(Don't forget; the new blog design is launching THIS SATURDAY. There'll be some changes around here, and some oddness on that day as I fiddle around with the design, so bear with me and stay in touch, yeah?)
This post is dedicated to the awesome people I can now call beta readers; the people who actually volunteered to read a whole novel I wrote and struggle through it and give me feedback.
ALL OF YOU ARE AND YOU DESERVE CAKE.
Let's be real here: Handing your novel to people who you often only know on the internet, people who haven't read this novel before, people who are
looking forward to it,
is scary. Really scary. You are willingly handing them this little piece of your soul and
asking them to critique it.
Sometimes it goes badly. Sometimes it goes well. Always it's terrifying.
But you absolutely 100% need these people at some point in your editing journey. If you're at a point where you're several drafts in and it's in fairly decent shape, now is probably a great time to hand the thing over to some eager and willing beta readers.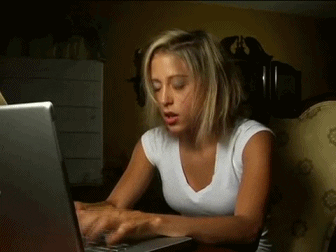 Accurate summary of editing after a couple of drafts.
Here's why:
They have fresh eyes.
They've never looked at this mess of a novel before! They have no idea of the horrors and feels awesomeness that awaits them. They've never met these characters or encountered this plot twist before. They have no idea. They'll be able to see the things that are, in fact, actually awesome, give suggestions on how to make stuff better, and catch those plot holes and various issues you aren't able to see in your current exhausted state. This is invaluable when you're feeling frustrated.
They will willingly fangirl with you.
There's nothing better than having someone other than yourself flail and fangirl and talk in all-caps about your plot twists or your OTP or your main character or that side character that you thought no one else would love. It's encouraging and awesome and basically just the best. That's part of the job of a good beta reader! Alllll the fangirling and encouragement.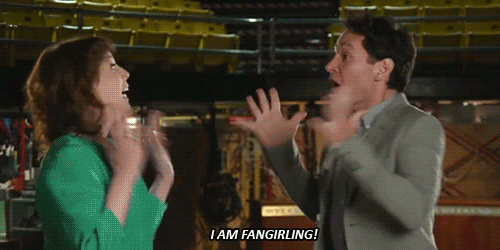 They'll be honest with you.
Any good beta reader knows that it's also their job to help you out, and that includes honest feedback. Which is scary and honestly kind of stressful at first, especially when you've been slaving away at this draft/story in general for months/years/centuries and all you want is for it to finally be good. But beta readers are for pointing out weird pacing and confusing bits and iffy parts that you wouldn't see on your own. Painful, yes, but better than future serious readers getting turned away by confusion. Honest-but-kind feedback is always a good thing when it comes to writing.
They're a great support system.
Once your beta readers have finished the thing and (hopefully) flailed over it with you and shared their feedback, that doesn't mean the relationship is over! Oh, no. They'll be there for you to encourage you through future revisions, and you can ask them specific plot-related questions. It's always great to have someone who's got your back through the rest of this painful process.
They're just awesome. Seriously.
This point is not helpful but very true. There's nothing better than having someone else read your work, even if they're doing it with the intention to shatter your hopes and dreams and make you feel like you suck give you helpful feedback. Of course, there will be beta readers who don't do their job, or hate it, or just fail in general, but that doesn't happen very often in my experience (and certainly hasn't happened to me yet; all of my betas have been incredibly awesome and helpful and I love them to bits) and having that support system can be incredibly important while you're trying to make a novel better. These are people who are willing to put time and energy and fangirling into something you wrote, and be happy about it the whole time, and they all deserve cake and hugs.
*cake and hugs to my betas, all of whom I appreciate a lot*
Have you worked with beta readers yet? Would you like to (of course you would)? Have you ever been a beta reader? Comment away.