How To Write A Successful Fantasy Novel (or not.)
7:00 AM
Look at this, I wrote, like, a serious writing post for once. With actual facts. *heavy sarcasm*
Welcome to the very first September post, which also happens to be the post that kicks off the super-fancy theme thingy I'm doing this month. In other words, all this month I'm going to be rambling about several different genres I'm familiar with, and you can take it or leave it.
This week I'm going to ramble about fantasy.
(High fantasy, mostly.)
Fantasy.
I've written exactly one fantasy novel. It didn't go well. Clearly, this makes me qualified to write a post about
writing
fantasy, so I'm going to use my wide knowledge gained through reading YA fantasy novels and give you a handy guide to writing the perfect bestseller fantasy novel.
1 orphan boy with extraordinary skill, power, and luck
2 dead parents
1 smart-and-sassy princess who don't need no man
1 sarcastic and single best friend
a handful of Elders
a Prophecy of Evilness or something
1 Dark Lord *insert unpronounceable name here*
many evil minions
a world that's kinda like medieval Europe but, you know, not really??? No substitutes, ever.
Step 1: Watch Lord of the Rings
If you read the book you'll get all the worldbuilding clues and miss out on Orlando Bloom, which no one wants to do. Stick to the movie; it'll give you all the advice you need and prove that you do indeed need that race of semi-intelligent, monster-ish minions that look horribly deformed, smell like rotting flesh, speak in gravelly tones, and can be slaughtered in droves without any remorse from Our Brave Hero.
Step 2: Orphan Boy Has Special Powers
People will only see it coming if they've reading every other popular fantasy series ever, which surely they haven't. Also, how else is he going to become famous, able to fight off enemies, and no longer adorkably clumsy? He needs those special powers, fellow author. It takes too long if he has to work for it.
Step 3: Dramatic Prophecy + Quest
You'll get nowhere without THE QUEST. THE QUEST, I tell you! Nevermind the plot holes in THE QUEST; you need it anyway. Preferably this step will include sarcastic best friend and the princess, who hates your hero right now because she's obviously being unreasonable. Don't worry, after chapters of pointless angst they'll suddenly discover feelings.
Step 4: Dark Lord Wants Them Dead/Is Going To Destroy Everything And Ruin The Party
At this point I just feel the need to fit in as many Orlando Bloom gifs as possible.
Never mind
why
the Dark Lord is there or why he wants them dead. IT WORKS, OKAY? No one will question you as long as he has an evil laugh, wears a black cape, makes poor choices in regards to captives, thinks himself too good for things like logic, and has a super-rad battle ax or something.
Step 5: Kill The Wise Old Mentor
Cue the angst and moping.
Everyone will cry because they totally cared. Including your Orphan Boy. He'll cry too, but don't worry, he'll be over death of any kind in like two chapters anyway. Just don't forget the oath of revenge.
Step 6: BATTLE
The more confusing, watered-down, and over-dramatic the better.
Step 7: The Hero's Gonna Fail -- Cue Deus Ex Machina
Convenient, just like the way people never run out of arrows or horses never get tired.
Step 8: Showdown with The Dark Lord
I don't know if you noticed but I'm having fun here.
Again, we don't know why the Dark Lord is so angry, or why he's facing the Orphan Boy himself.
Probably because his minions are so conveniently incompetent and he didn't notice this when he picked them up in the first place.
Bonus Points: Your Hero (who wins, of course) conquers some limitation to himself or his powers just in time to slay Dark Lord, who will scream as he falls down the cliff or whatever.
Extra Bonus Points: As many overused one-liners as possible.
Step 9: Romanceeeeee.
Your smart-and-sassy princess who don't need no man has discovered that she is, in fact, incredibly attracted to Orphan Boy now that he's a hero, despite the fact that he has no personality and they've hated each other for no reason for most of the novel.
Good for her.
Step 10: Happily Ever After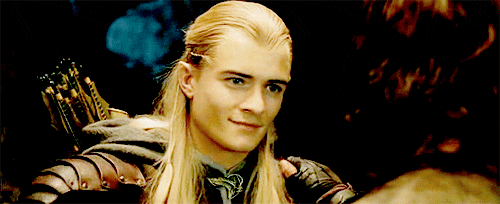 No consequences. No trauma. No death that anyone remembers or cares about. All the romance. Orphan Boy is probably a prince or something at this point. And hey, no one involved in this story gets to care about cleaning up after all that war!
Everyone's happy.
And that, my friends, is how you write a successful fantasy novel that everyone will love. Good luck.
What are your tips for writing a fantasy novel? Do you even write fantasy at all?