September Wrap-Up
7:00 AM
Apparently, September is over.
I don't even know.
ON THE BLOG
There will be an interview post on Saturday in which I have sarcastic answers to all the things you asked me a little while ago, so that's exciting. (I also have 70 GFC followers now and hey, that's pretty cool. Shout-out to my Bloglovin' peeps also.) I love you all for joining me this year and I have lots of happy feels. *group hug* Even though this year has been exhausting.
WRITING
In light of getting much beta feedback back on Pariah last month, I took a break from that steampunk mystery disaster this month while I processed critiques, worked on plot changes, cried, and all that good stuff. I have sooooo many edits to go through and add into the next draft, which is DRAFT 9 by the way (send help). So that's happening again this month and if you didn't get to read Pariah last round but would be interested possibly now, who knows -- I might need more readers soon-ish. Maybe.
If you didn't see anything about Little Hero, I'm first drafting that now. You can find more about it up in the "The Writings" tab, if you'd like. And
I shared some snippets here
. I'm almost done now and so incredibly tired of first-drafting really angsty things all over again, but oh well. It's a good writing month, I suppose. (also, I shared
a look into my writing process
.)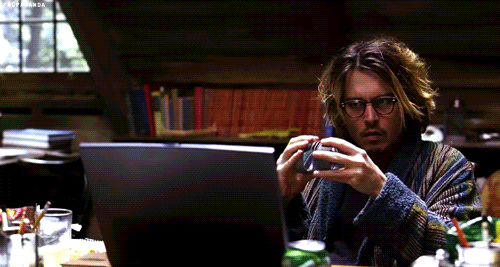 BOOKISH LIFE
Ha. Ha. Ha. Ha.
I read 11 books this month because school is a beast, but hey, they were for the most part delightful and awesome books, so it's a win.
Favorite Book:
Least Favorite Book:
Article 5
because I had zero patience for the lack of logic and a stupid protagonist. Sigh.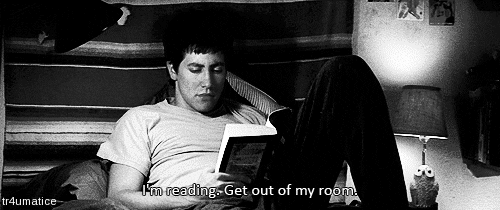 Me, always.
AROUND THE BLOGOSPHERE
LIFE IN GENERAL
Anxiety is a thing that's happening, but I shared that post earlier.

I'm pretty sure I'm the only person who doesn't enjoy fall any more than any other season?
School is a thing that's happening. School is school.
I applied for a job??? Basically I'm starting to learn how to adult and I don't like it.
I'm binge-watching Bones because it is the greatest show of all the shows and the other day I watched 6 episodes in a row to finish Season 6 and cried lots and it was great.
NEXT MONTH
I have many ideas so it'll be a bit of a random month. But I definitely want to try to focus on what I'm doing here, and why I write, and what I get out of reading, and all the deep stuff like that. So.
What did you do this month? How do you feel about fall?