A Blogoversary Interrogation
7:00 AM
Recently, I gave you darlings the opportunity to send me questions that I would answer on my blogoversary. It's a few days after the actual blogoversary date, but I posted
a different thing then
so today is the day. You asked me many questions and I loved all of them so we're going to have fun with this. Some will be serious. Some will be sarcastic. Some will be goofy. Basically, I had a blast answering them.
(Note: I combined some of them because they were very similiar.)
What's your favorite musical genre/What is your favorite song?
If you were stranded on the moon, and you could only bring three books with you, what would they be and why?
I have a hard time with this because, like, if I were stranded on the moon I would guarantee you books would not be the first thing on my mind, but whatever. I'll roll with it.
Challenger Deep by Neal Shusterman because it's my favorite and would help keep the crazies away. Les Miserables by Victor Hugo because you could read it like ten times and still find new things, plus it's super-long and important. Horseradish by Lemony Snicket because when you're stranded by yourself you'll need plenty of questionably helpful and very amusing advice.


If you could have any of your characters come to life who would it be?
*whispers* what do you mean they're not already real?
In all seriousness this is very difficult to answer because (a I like them all in the worlds they should be in or (b they're not people you would want to meet on the street. But I'm very fond of Havard and I would like to meet him because he's my awkward little INTJ anxiety buddy and I have many feelings over him.
just LoOK AT HIS ADORABLE LITTLE FACE
What do you feel like God wants you to do with your life?
This is edging to the serious side of things, but that's okay. Honestly I'm still trying to figure that out -- heck, I'm 15, I've still got a lot of life to go through -- but I'm feeling very strongly that writing is something I'm supposed to pursue and doors keep opening there so we'll see where it goes.
Do you like any musicals other than Les Mis?
I haven't explored as many musicals as I would like to but I will say that aside from Les Mis I also grew up on Phantom of the Opera and Newsies so. I'm sure this didn't affect me at all.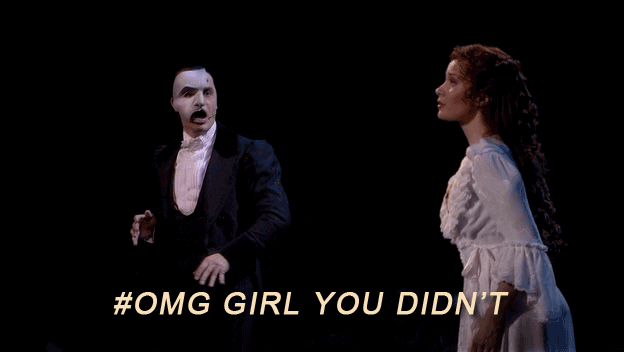 Outside of writing, reading, and blogging, what is your favorite thing to do?
I...wasn't aware that there was a life outside of these things?
I do karate and stare at the wall and surf Pinterest.
*wild flailing*
I have a whole host of feels regarding Bucky Barnes and basically I could write blog posts/essays on the man and ughhhhh. I won't even exaggerate the level of feels here because it's kind of sad. (Look at me, answering questions helpfully.)
How many serious writing projects do you have, ranging from finished to "I plan to write this plot bunny?"
This is an excellent question.
I have a novel I"m going through serious edits with (Pariah), around six finished first drafts (some of which aren't going to move past that stage because they were learning experiences), and ten plot bunnies that I plan on definitely writing eventually. I'm actually writing up a post on those plot bunnies I'm excited about soon!
What inspired you to write? How do you incorporate your faith into your writing?
As for what inspired me...this is tricky because I don't remember? When I was too little to write I used to got through picture books with pretty pictures and narrate the story in my own style/come up with new plot twists, and when I was a little bit older me and friends constructed elaborate games and I was usually in charge of those plots, and then I started writing down the stuff that came into my brain. So I guess I've always been doing this in ways?
As for how I incorporate my faith into my writing...well, that's incredibly important to me. My faith bleeds into everything I do -- at least, I would like it to be that way, and especially with writing. I don't write Christian fiction. I don't write books that a lot of Christians would consider Christian, in fact; I try to write honestly and I try to write the world as it is and not how I want it to be and I've dealt with all kinds of...things. But I still feel that I'm letting my faith shine through in that -- I like to deal with things like being noble and selfless when it's hard and doing good for the sake of it, and hope, and overcoming dark times and dark things, and it's important to me to keep my morals very clear even when things aren't necessarily black and white all the time. I'm trying to write things that point back to my worldview and things that give people encouragement because I like to deal with tough stuff. I feel like I didn't explain that coherently, but oh well.
Discuss your sock-wearing habits.
I have many issues and dislike wearing socks unless absolutely necessary because they're uncomfortable. Same with sweatshirts and such. Sue me.
I noticed in your blog about your mission trip that you said you reconnected with God (if I recall correctly). What exactly does that mean for you? I've had experiences where I've reconnected, but specifically you? I think it's really cool you're a Christian, but I notice you don't talk about it much (not a problem, of course), but how does that shape your views? :) There are some bloggers that are Christian that talk a lot about in their book reviews and so on. I'm just curious about your position :)
Okayyyyy. Not talking about it much is something I've been considering lately, wondering if I could do a better job at letting my faith be a part of the blog (I'm sure I could), but I can definitely assure you that that's a huge part of at least how I think about and process things. A lot of issues I take with books come from my worldview and the set of morals that come out of that worldview as well; I want it to be a part of everything I do and how I think about everything I do. So I'm repeating the same thing over and over because words are hard, but that's how it is. This has been a big deal since the missions trip (woah, look how I worked that transition in) and I started to finally figure out that hey, this is what I believe, and it needs to not just be a Sunday thing but an all-the-time-everything thing. I reconnected in the sense that I realized I was trying to shut God out of some areas in my life and that was leaving me seriously limited and pretty unsatisfied. It's something I'm still working on, but it's happening. (Great question, by the way!)
Do you have a favorite TV show?
My favorite show of all time ever is LOST, which I have cried over multiple times. Currently my favorite is Bones, which is also giving me ALL THE FEELINGS. I just finished binge-watching season 6 and excuse me while I wail into a pillow for several hours.
PRECIOUS BABIES.
What do you think is the most important thing to keep in mind while blogging?
Why am I doing this? I blog because I like having somewhere to throw out all my ideas, and because I love being part of the community. Once I start stressing about writing something that will earn new followers or make people happy or get so many views or get a ton of comments or whatever, I shut down and it's no fun and I may as well quit right there. You don't owe the blogging world something spectacular. You don't owe them something everyone will agree with. You don't owe them a post every single Tuesday just because. I think it's so, so important to keep in mind why you're blogging and what you want to say and what you, personally, think about what you're blogging about. Don't stress it.
And finally, the most important question...do you prefer dogs or cats?
I am a cat person. I can't stand dogs. I just...no. I love cats. They don't care about you and they're fluffy and like to kill small animals and have zero cares about you and the rest of the world. They do what they want.
Thank you all for the fantastic questions! I loved doing this. I've loved blogging for a whole year. And it's all due to you fabulous people who are still reading, for some reason. Thanks for sticking around. Here's to another, even more awesome year. Love you all. *hands out cake*