Beautiful Books #1: Homeschool Kids and Vampires
7:00 AM

It's that time again...

NaNoWriMo is coming.

Today I link up with
Cait
and
Sky
for an extra-special thing, in which I talk about my NaNo novel for this year. I'm a teensy bit thrilled about my novel
(who am I kidding, I always am -- NaNo is my favorite)
so I couldn't resist.
How this goes down: There are ten questions. I answer the questions. I post the thing. I link up with Cait and Sky. I see other Beautiful Books posts and fangirl over their projects. And so on.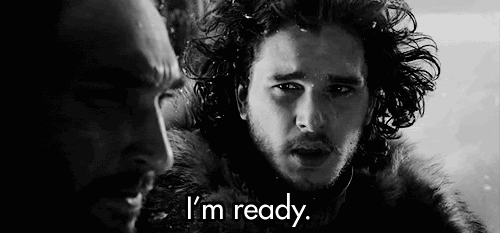 Let's dive right in.
THE QUESTIONS
How did you come up with the idea for your novel, and how long have you had the idea?
I wrote a short story with these characters, and kind of with the beginnings of this plotline, sometime late last year. I was super proud of that short story -- in my mind it was hilarious -- and it just kind of grew into a bigger thing as I kept thinking about it this year. So why not do it for NaNo? I honestly don't remember where the idea came from in the first place, though. I don't have that kind of memory.
Why are you excited to write this novel?
Because it's hilarious.
Really, though. I write dark and angsty and bloody things. This is more of a parody than anything else, and paranormal, too -- I don't write paranormal. I'm a hard sci-fi person. So I'm excited to try something new, and something that I can actually use modern pop culture references in.
Also, I'm doing a different format. Instead of straight prose, it's going to be done as a collection of texts, emails, posters, documents, web pages, audio recording transcripts, and so on. So there's that.
Why yes, I am exceedingly excited for ILLUMINAE to come out.
What is your novel about, and what is the title?
My novel is called We Caught A Vampire (working title), and I'm pitching it as Supernatural meets Psych because I totally can. It's about Booker, Flint, and Natasha, three homeschooled (aw yas) best friends who discover the world of the paranormal and go on a roadtrip to find out. This involves disguising themselves as Very Legit Vampire Hunters so they have an excuse to poke into paranormal things, even though they know nothing about this except for cliches and tropes regarding these beings. There's sass. Vampires. Cliche werewolves. Garlic powder and sharpened fence posts. Fast food. I've been flailing over it for months.
Sum up your characters in one word each. (Feel free to add pictures!)
Ahhhh my babies. I'll introduce you to the three MCs, because I haven't really worked anyone else out yet and I adore these three.
Booker: Heroic
Flint: Spontaneous
Natasha: Writer (oh yessss)
Which character(s) do you think will be your favourite to write? Tell us about them!
Oh gosh, I'm excited about all three of them for very different reasons.
Basically: Booker is a sweet fluffy ENFJ baby who loves things like The Great Gatsby (spoiler alert: his name is actually Jay) and Jane Austen stuff and loves his friends. Flint is a crazy ENTP conspiracy theorist child who's always dashing off into trouble. Natasha is an INTP writer and I feel her on the writer thing so it'll be a blast to show crazy teenage writers as we really are. Also, all of them are homeschooled, and I cannot wait to write that and all the jokes and such you never see in YA.
What is your protagonist's goal, and what stands in the way?
I am actually still working on this part.
For starters, they're after discovering paranormal creatures, but...they're all teenagers who basically have to run away to do this so the police and parents are an actual real issue. And no one is going to believe them even if they can prove that paranormal things exist. Also, there's a vampire out to kill them and they're woefully inexperienced, so.
Where is your novel set? (Show us pictures if you have them!)
All over the US, really
(look at me, writing a road trip novel)
, but they're from California and a lot of it takes place in small rusty towns.
What is the most important relationship your character has?
*sighs because three MCs*
Honestly, though, besides their families, Booker and Flint and Natasha are best friends foreverrrrr and value their three-way friendship more than anything else.
Friendships are just my favorite.
How does your protagonist change by the end of the novel?
This is always such a spoilery question, but...
Booker: He'll be less scared of the dark, that's for sure. He'll have to be. *chuckles*
Flint: He'll be...a little less eager to find paranormal things. Because EVENTS.
Natasha: She'll be a little colder.
Because let's face it, Psych and vampires was the greatest thing ever.
What themes are in your book? How do you want your readers to feel when the story is over?
LOOK AT ME I'M ACTUALLY WRITING A FAIRLY LIGHTHEARTED THING FOR ONCE. But I'm dealing with plenty of feels and themes also, so. Friendship is a big one. Also food. Deep stuff like that.
(In all seriousness, friendship and bravery are major themes.)
I want to make people laugh! And maybe come away feeling entertained? I'm not going for some life-changing thing here. It's mostly just for fun. But we'll see.
BONUS! Tell us your 3 best pieces of advice for others trying to write a book in a month.
Run away while you still can.
Make sure you love your story. It's going to be miserable no matter what, but it'll be slightly less miserable if you love what you're writing. Just sayin'.
It's going to suck. Absolutely. 100%. Give up on coherency now and just write words and random scenes. Don't worry about perfection because you'll never get it done then.
The thing about November and all that writing is that school is also a thing. Manage your time. Make time. You're not going to have all this free time to write 50k, so make sure you're giving yourself time to do it even if that means waking up earlier or not watching a show until you've achieved your word count goal for the day. I really shouldn't talk about this.
There's the thing! I actually cannot wait to start typing it up and I'm in love with it already, so you guys will see plenty of snippets and talk about it in November. For now...I leave you with a collage.
Are you participating in NaNoWriMo this year? What's your #1 survival/sanity tip?