October was...a weird month, to say the least, but here we are at the end of it.
Really, though, it wasn't THAT bad...
So, I have 78 GFC followers now. Maybe one day I'll tally it all up with Bloglovin' and such, but...today is not that day. *waves at new followers from this month* You all make my blogging experience awesome and I'm feeling like I've really started getting into the swing of it and figuring out how I want to approach this blog, so that's good. And hopefully I can stick to the schedule this month, hah.
*laughs*
*laughs more*
*slowly melts into a puddle of laughter and mental breakdowns*
So. Writing has basically not happened this month, aside from character sketches. I meant to start the next Pariah draft but that very quickly didn't happen, so I've been troubleshooting and trying to plot and crying otherwise taking a break from that mess of a thing and basically attempting to not drown in homework/blogging. Fortunately, NaNo is here to save me from this writing slump.
I blogged about my NaNo novel
here
and it's new and different and exciting and not at all angsty, so hopefully that helps. We'll just see how insane it is this month.
14 books this month! Better than last month, and a lot of these books were solid if not great, so I'm pleased.
*excluding The Girl At the Center of the World because I read that last month.
Favorite Book
Illuminae

,
most definitely. Alllll the sci-fi and feels and excellent writing and it's basically a win. I'll shove it in everyone's faces all day.
The Martian
comes in close second for being also gloriously sci-fi-ish and hilarious and smart.
Least Favorite Book
Elantris
or
The Game of Love and Death
because I DNFed both of them and was a bit bored to tears. (I suspect I have a bit of a love/hate relationship with Brandon Sanderson.)
Anxiety and stress continues, huzzahhhh~ I
'm surviving, though, probably.
I'm trying to juggle homework for the first time in my entire life
hello, homeschool kid here
and that's a nightmare, but we're reading
The Great Gatsby
in English which makes my Gatsby-loving soul happy.
I finished Season 8 of Bones. Someone help me.
Finally saw Ant-Man. My love for Marvel increases by the day. (Perhaps I'll do a movie review?)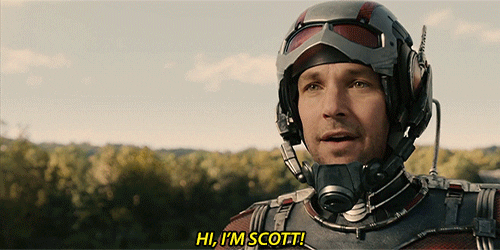 I actually had a thing called a social life this month and it was exhausting but fun and great for my extrovertedness so maybe I'll try to keep it up now that I have friends.
I've been binge-listening to Snow Patrol, Twenty One Pilots (big surprise there), Young the Giant, Coldplay, Fall Out Boy, and Rise Against. It's an moody-music sort of month.
Who even knows at this point.
How was your October?