Beautiful People: The Shippy One
3:27 PM

Because let's face it, I just really like doing this link-up and also throwing Pariah stuff out into the void.

Once again I'm linking up with Cait and Sky to do Beautiful People, a monthly writerly link-up in which I get to shove stuff about my characters into your faces. As you do. This month is all about shipping, in honor of Valentine's Day, so I want to talk about
Sachi and Elias,
two major characters from my steampunk novel
Pariah
. (If you're new and not familiar with
Pariah
you can go
here
for more context.)
This is slightly tricky because technically Sachi and Eli aren't dating or whatever -- but they are very bestest friends since they were little, and there's definitely feelings there. Not that either of them would admit it. So we'll proceed, even though they wouldn't approve. because this is my favorite friend(ship) to write and gives me and everyone else all the feelings. So there.
THE QUESTIONS
1. How did they first meet?
As squishy not so innocent little kids on the London streets. They both come from mildly sketchy backgrounds and so spent a lot of time running around stealing from people and running from the police and such, which led to running into each other and getting into a fight.
As you know, all great friendships/relationships are born from getting into fistfights as children.
After that they sort of stuck together and started talking, and grew up together from there. Ah, the adorableness of it all.
2. What were their first impressions of each other?
Sachi thought Elias needed to be punched in the face, which he probably did, and gladly obliged. After that she thought he was way too stubborn and annoying.
Elias thought Sachi was kind of funny. (Which she was.)
They were both impressed by each other's talent for taking no nonsense and beating up anyone who tried to mess with them.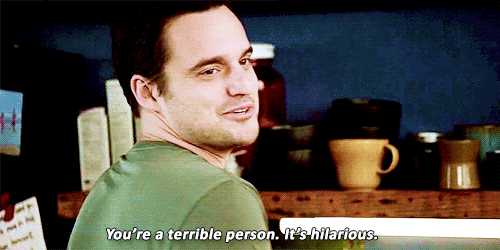 3. How long have they been a couple?
Again, it's a ~complicated~ situation. They've been best friends since they were little kids running around steampunk London together. Once they were teenagers, the lovely thing called feelings kicked in, though neither of them would ever ever ever admit it. They're special/frustrating that way. But they're extremely close nonetheless. So years?
4. How committed/loyal are they to each other? Would they break up over a secret or a disagreement? Could stress drive them apart? Would they die for each other?
I see this and raise you the fact that the whole novel involves them beating up people who try to mess with them. They've had to trust and rely on each other for long enough now that they'd do anything for the other. They argue constantly and get in lots of fights because they don't always see eye to eye, but when it comes down to it they're inseparable.
And yes, they would most certainly die for each other.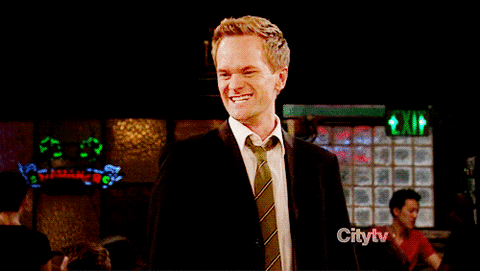 :)
5. List 5 "food quirks" they know about each other. (Ex: how they take their coffee, if they're allergic to something, etc….and feel free to mention other non-food quirks!)
Excuse me, but this question is adorable and I kind of love it.
1. Sachi has a huge sweet tooth. It's kind of a weakness. (But same, honestly.)
2. Elias prefers coffee to anything else, but he likes it completely black, mostly just because that's what he's had to make do with his whole life.
3. Apples are a bit of an inside joke with both of them -- that's what they fought over when they met as kids. Neither of them really like apples, anyway.
4. (okay, so this is harder than I thought.)
5. Elias does not like cake. Elias saves up to get Sachi a cake every year for her birthday.
They're such sweethearts.
6. Does anyone disapprove of their relationship?
Not that I know of -- they're on their own, for the most part, and not people care about what they do in general, much less their relationship status.
7. What would be an ideal date?
Sachi loves exploring and Elias loves mechanics, so they would be both be thrilled by the opportunity to get onboard a steampunky airship and take a nice long flight. Plenty of exploring and heights and poking-around for both of them.
It's fair to say that this happens, but I wouldn't call it a date.
8. What are their personality dynamics? Similar? Contrasting? Do they fight a lot or mesh perfectly?
Sachi is ESTP and Elias is ISTP, so they're sort of similiar in ways. They're both rough-and-tumble and used to doing whatever they have to to survive. They're both very practical and choose logic over emotions. They've got a knack for physical, practical things, and lots of street-smarts. They both have a sarcastic, morbid, sometimes crude sense of humor that a lot of people find offensive. Sachi is very much an extrovert and Eli is very much an introvert, so they balance each other out in that way.
They fight. A lot. Most of the time it's because they're worried about each other, but still.
9. What have been their best and worst moments together as a couple?
Going off scenes in Pariah, because I can:
Best: All I'm saying here is that there's a moment where they're working on solving the murder-mystery plot and their minds are totally in-sync and they're totally hardcore and blow it all out of the water. There's hugging and it's beautiful.
Worst: Arguing. Lots and lots of arguing. Lots of things they'll really regret saying later, because, you know, things I can't tell you.
10. Where do they see themselves and their relationship in the next few years?
Oh, don't you wish I could tell you the full truth here.
Ideally they'd both like to be out of London, traveling the world and exploring together like they've always wanted. (Well, Sachi has always wanted it. Elias is a darling and would follow her wherever she went anyway.) They'd love to have their own aeroplane/airship and wander like that. They're both a little shy about feelings, but I can imagine they're both hoping they'll get past that barrier soon and be together foreverrrrrr.
But you know me, I don't let characters off that easy.
Do you have a favorite couple to write about? Are you doing Beautiful People this month? Tell me all.