In Defense of Bella Swan
5:16 PM

This is exactly what it sounds like, so get ready.

As you probably know by now, I have a habit of defending Twilight. I even wrote
a post dedicated to that
recently. If you missed it, let's just say I've read all the Twilight books,
enjoyed
all the Twilight books, and have a lot to say on the subject. So, inspired by a conversation I had this week with
the wise and wonderful mother
, today you're going to hear me rant about Bella Swan and the problem with a lot of YA protagonists.
First of all. I'm just gonna get this out of the way, so there's no confusion, and you can go ahead and burn me alive in the comments now if you want without having to subject yourself to the rest of the post.
I like Bella Swan.
I thought Bella Swan was a good, developed character.
I like Bella Swan more than most YA protagonists.
Still here? Allow me to explain to you a thing.
I think there's a problem we have now. I call this the John Green problem because heck, I might as well admit that John Green annoys me too, while I'm at it. I'm not here to slam him and YA writers in general, but there is a trend I've noticed, especially with contemporary YA. The "Ordinary Person" trend.
You know who I'm talking about. Our teenage protagonist is ordinary. Brown hair. Too skinny to have much of a figure. Brown eyes. Shy, stuttery, bad with people, not "popular". Clumsy and awkward, but don't worry, it's endearing. Most likely an introvert. Listens to obscure old music. Reads obscure old classics. Talks like they're a well-educated heir from the 18th century or something. Supposedly not a snob like the other kids.
This person is not your cheerleader or jerk or hero or anything like this, you see. This boy or girl is ordinary. They hate that about themselves. They hate how ordinary they are.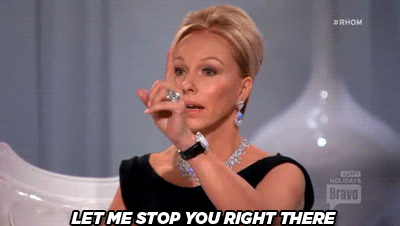 THIS. PERSON. IS. NOT. ORDINARY. I dunno about you, but I can't relate to this at all. I've never known anyone like this. And you know what? I find the message that's sending a little bit insulting and harmful. (Let me explain.)
Let's go back to Bella Swan.
Have you seen how much flak Bella Swan gets in modern circles, especially bookish circles? You see it everywhere. Bella Swan is weak. Bella Swan is a cardboard cutout. She's boring. She's overdramatic. She's overemotional, or not emotional enough. She's bland. She's a pushover. She's stupid. She's boring. It's easy to laugh at her for being around Edward and his family in the first place, or falling apart in New Moon when Edward left her.
And then you turn around and give me someone like Hazel from The Fault In Our Stars, who's awfully unique and perfect for an "ordinary" teenager.
This post is getting long, but whatever. I want to take a moment to tell you what I see in Bella Swan when I read Twilight books. (And yes, I've read them multiple times. I'll probably read them again soon so I can review them on Goodreads. Just you wait.)
When I look at Bella Swan, when I read about her, I see a lot to admire.
She's fairly selfless. Can we just consider the fact that she moved, in her senior year (I think?), to an obscure rainy small town in the middle of Washington, where she knew fitting in would be hard and she probably wouldn't be happy, so she could be with her dad? Her dad, who she loves. She has a great relationship with her dad, all things considered, and if you don't find them realistic I just. Bella cares about the people around her. She may not always get it right, but she does what she can to keep the people she loves safe when she thinks it's necessary.
She doesn't need to be "quirky" and "ordinary". Heck, I see a lot to relate to when I read about Bella! She's insecure and awkward and hesitant and unsure of where she fits and has emotions and desires and needs and makes mistakes. Can we not talk about the fact that we brutally make fun of her for falling apart after Edward left? I want to make it clear why I have a problem with that. She genuinely fell in love with someone (I do believe she did, it's possible) who then proceeded to randomly dump and abandon her in a very brutal, confusing, unexpected way. Teenage life is rough, y'all, as I'm sure you know. We have emotions all over the place. Something like that is freaking brutal. I can't bring myself to blame her for reacting that way. And the people around her don't let her stay that way forever, either. Bella has a solid support system of friends and family who love and care for her.
And come on, how could you not like Charlie Swan?
A lot of the time when I see people bashing Bella, it's for reasons like that, talking about how weak and flat she is. Mocking those emotions and reactions she has, that I couldn't see as anything but realistic and relatable. Bella's possibly one of the most realistic teens I've ever read about. She's not quirky. She's not ordinary according to YA, and you know what? I liked that. Because never once have I felt ordinary the way those teenagers feel ordinary. Ordinary isn't that quirky. There isn't even an ordinary in that sense. Because everyone is different and unique and quirky in their own ways! Everyone. Cheerleaders, jocks, weird geeky "ordinary" kids, "bullies", "petty girls", everyone.
I'm running out of words to fuel my angry rage, but yeah.
Let's just not mock Bella Swan for being ordinary anymore. Because she's a heck of a lot more like me and most people I know than anything out of a John Green novel.