Thank You // A Giveaway
1:12 PM

That's right, Aimee is giving stuff away. (More specifically a book, isn't that exciting?)

But first: what's the occasion?
I hit 100 GFC followers this month.
102, now!
Wow, you guys.
I don't know how this happened. I don't even know where you people came from? I mean, I'm glad you're here, but this isn't something I expected when I started this blog a little more than a year ago. Heck, I didn't think anyone would show up at all. This was just a place for me to throw my opinions into the void because that's how I am.
And here we are now.
Since you guys made this happen and you make my blogging experience the absolute coolest, it wouldn't be fair if I didn't thank you all. I wish I could thank every one of you personally but that would be a little time-consuming and I'm not that patient.
So consider this: you're all awesome. Amazing, actually. I'm so grateful for every view and every comment and every follower on here. (I see you too, my Bloglovin' peeps. There's way too many of you as well.) I can't wait to keep jumping right into the mess that is 2016 and write alllll the things for you guys.
I owe this all to you.
You rock.
Let's have a party.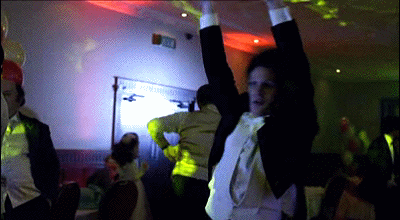 Here's the deal about the giveaway.
I've never done a blog giveaway before. Hopefully this works out. Unfortunately this time it's gonna have to be
US only,
because I'm broke and new to this. But if you, like me, live in 'Murica, I'm going to throw a gift out into the void. Specifically, a brand-new very nice hardcover copy of
An Ember In the Ashes
by Sabaa Tahir. I'll package it up and send it to one of you lovely peeps, and who knows, I might throw a note in there, too. So.
Have fun with that, and thank you, you guys.