The Bookshelf Tour Tag
3:14 PM

I haven't done a tag in a while, so what better way to get back into it...

The awesome Liz tagged me for the Bookshelf Tour Tag, an original tag by her! I love showing off my bookshelf and I love ranting about books and I love tags in general, so this is perfect and I'm gonna do it. Let's go.
I'm too lazy to link all the books to their respective Goodreads pages but if you wanna look them up on there and get more useful information, good for you.
A short but powerful book
I've ranted about Gatsby many times but seriously, this book is important. It hits you right in the gut every time. I've re-read it over and over and over again, and every time, I find something new to think about. Gatsby talks about the "American Dream" and humans as they are and envy and wanting but not having and pretty much every other human emotion on the planet. (Plus the writing is a masterpiece.) Everyone should read it. It's small, but you could spend months on it.
A good, long book.
Just in case you didn't understand the title of my blog: I love everything about Les Miserables. I love the musical in all its forms. I love the movie. (The new one, yes. I happen to adore it.) But more than anything I love the book. It's long and heavy -- there's a reason the fans refer to it fondly as "the Brick" -- but it's beautiful. And sure, he spends chapters discussing the Paris sewers. But we love Victor Hugo for it anyway, because he's a master of themes and characters and everything else.
Favorite classic (on your shelf).
This book, tho, you guys. I don't understand it. I don't know what's even going on 90% of the time. I've only read it once, as opposed to other favorite classics. But Catch-22 struck a chord with me that I don't understand yet, so I have to call it my favorite. It's bizarre and crude and literally insane and dang, I loved every bit of it. (I did a school project for it that I'm rather proud of, too.)
A relatively obscure book.
But why do we not talk about this one??? It's a steampunk retelling of Moby Dick with large rodents and TRAINS. ALL THE TRAINS. Seriously. It's the weirdest thing I've ever read and I love it to death but no one talks about it.
An underrated book.
I will never ever ever understand why there aren't enough people screaming about Lemony Snicket. He's diabolical and clever and uses his words. Technically these are "children's books" but honestly, they're smarter and deeper than most YA? (shots fired, I know.) They've got too many layers to count and I love them forever and ever. ALSO I NEED ANSWERS. BUT I WILL NOT GET THEM. BECAUSE SNICKET. (I once wrote a poem entitled "Snicket, Mr. Snicket, Why???" and everyone thought it was hilarious but I was genuinely distressed.)
An overrated book.
Admittedly I liked this better than I've liked all other John Green novels (I do not like John Green, sadly) but still, it fell super flat for me. And it made no. frickin'. sense. And it was pretentious. And I think it, along with all other Green novels, are vastly overrated for being super smart and teenager-y when really they're just snobby and illogical. Sigh.
Most re-read book.
Are you even surprised anymore.
Of all the books you own, how many have you not read?
Confession time: I just...I don't understand people who buy books and then just don't read them? Maybe it's because I don't own hundreds of books -- how do you even get to that point, where does this money come from -- but I don't buy books unless I've read and loved them or I really really want to read them. So I have maybe one or two I just haven't read yet? ???? But I definitely don't have stacks that I haven't read and this confuses me.
A book you haven't read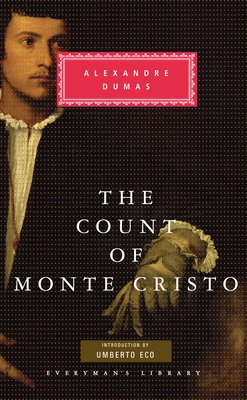 My reasoning for this one is that it's insanely long and I'm saving it for a special time, probably the beach this year. So there.
A collection of short stories.
Again, Neal Shusterman. These are all perfect and layered and made me cry, because the Unwind universe is by far my favorite universe. There's a good mix of backstory and epilogue stuff and wow, it just makes the whole story that much richer and explores parts of the world that we never got to see in the series. I love it.

A non-fiction book.
Purchased for Pariah research but it's really just fascinating as a book on its own. Victorian London was a twisty, messed-up place, you guys, and I can't get enough of it. (This author also wrote a book solely about murder and the murder culture in the Victorian Era. I think we could be good friends.)
A book (physical copy, not the story itself) that has an interesting story behind it.
You would not believe how much I love this hilarious book. This is not a picture of my copy, of course -- my copy is a super old hardcover that's falling apart, it's so ancient. I found it shoved in with a bunch of other Twain books at a homeschool convention and bought it because hey, Mark Twain. But the book is old, like I said, and has lots of names in it and also a library sticker. It smells old. I feel like there's a lot of stories in it that I don't really know? Which is cool.
Alllll the books.
I Tag:
How do you feel about these books? What's one book you think is underrated? I should read them all. (Also, steal the tag from me if you want and I haven't tagged you. Feel free.)