*falls under the weight of all the books*


The best way to follow my bookish exploits is, obviously, to stalk my
Goodreads
. But just in case you don't do that...here's some of the stuff I want to read this month when I have the time. (There's a lot of this.)
or, like, twenty. that would be awesome too.
I do not have high hopes about this one given my track record with books like this, but it's worth a shot, I guess. The premise is interesting and I love the cover. Also I'm just desperate to find things to read.
I don't know a ton about this one (do I ever?) but I'm intensely interested in it and I love the cover. I think I'm going to like it a lot.
I just...I just really love Matt Murdock, you guys. I love him a lot. So I'm going to read alllll the Daredevil comics as I watch the show, which is another thing that's happening this month. *flails wildly*
SUE ME BUT I'M ACTUALLY PRETTY EXCITED ABOUT THIS ONE. I just re-read Twilight and I have zero regrets, actually. Because Twilight is great.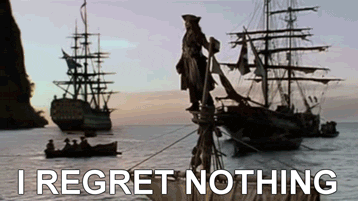 I love this gif.
But this premise, you guys. I can't wait to get into it.
Have you read any of these books? Did you enjoy them? What do you want to read this May?