Writing Woes (As Told By Marvel)
6:50 PM

Because why write when you could be complaining about writing.

I like writing. I like complaining about how hard writing is, and the struggles that are so real. I also like Marvle. And Marvel gifs. And overusing gifs in general.
You know where this is going.
(gifs are from mcu movies and also netflix's daredevil. because i can.)
*explosions in background*
When someone tries to tell you how to write your novel.
protip: don't even do this.
Research. Also procrastinating.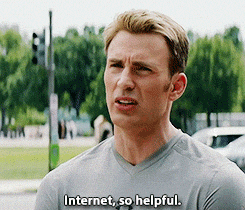 steve is always accurate.
That one character.
again, steve.
Word-warring someone who's really fast.
poor clint, really.
What editing feels like.
People who ask what your story is about.
except i have no clue what it is. no clue at all. sue me.
"Surely this draft will be better than the last one."
sigh.
Writing. Writing in general.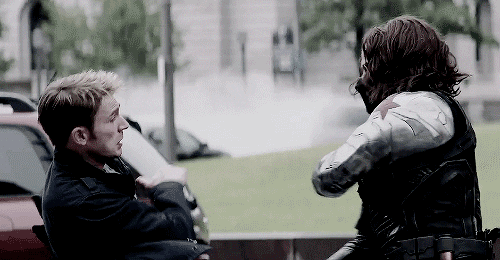 *aggressively dodges responsibilities/deadlines*
So I kind of cheated post-wise today, but like...I've wanted to do this for a while, and it's the last week of school so I'm exhausted and just trying to make stuff work out. Much more cool stuff will come this summer, I promise, and more of it -- including that video with the little bro I promised you! We've just got to find a time to film it because little bro
is lazy
has baseball all the time. *nodnod*