So How is Camp Going? // The Story I Want To Write
12:34 PM

No one asked, but I'm going to talk about my Camp NaNoWriMo progress anyway.

because it fits the feel of the novel well, okay?
It's July, which means Camp NaNoWriMo once again. Which means lots of writing. Which means no sleep.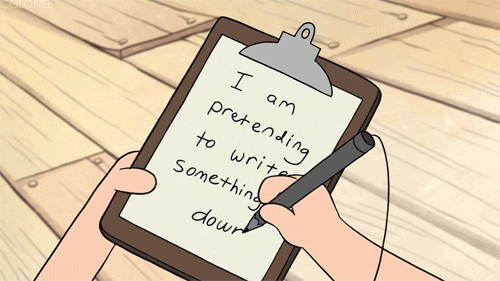 actual footage of me this month
For this year's July NaNo I'm second-drafting
Havard,
a story of mine that's quite important to me. (You can find
the Pinterest board here
. It's very aesthetically pleasing and I'm quite proud of it.) Long story short, this is a YA sci-fi novel set in future Scandinavia (mostly Norway and Sweden because that's cool), in which a war that's been going on for decades has just ended in a surprise surrender. Havard Madsen, my precious cinnamon roll INTJ child, isn't sure whether to be relieved or upset that the war ended just as he joined -- effectively cutting off any chance he had to become someone heroic and important. So when the chance arises for him to volunteer for a rather sketchy program and become one of the faces of a country determined to strike back and win the war after all, he accepts.
Cue a Winter-Soldier-type plot and lots of angst.
Why is this novel so important to me, you ask? Allow me to explain to you a thing. (a it's awesome, (b my main character Havard is insecure and shares my severe anxiety, (c related to that it's a chance for me to talk about mental illness in a setting that's not contemporary and focused on said mental illness, and (d Norway is incredibly gorgeous and the best place to set a story.
LOOK AT THIS PLACE IT IS INCREDIBLE.
This is only a second draft, so I did no planning and I'm mostly just having fun with it. Lots of angst is going down. Lots of drama. Lots of sci-fi stuff. Lots of distressing things that make me think about Bucky Barnes and, as a result, make me sad. Lots of sass, also. That's important.
Did you not ask for snippets? You're getting them anyway.
my poor socially anxious baby, i love him. i also hurt him. #sorrynotsorry
Johannes Snare is the sassiest child ever, protect him. (also. DRAMA.)
in which media people are jerks and my poor baby havard is turned into a victim unnecessarily.
dun dun dun, DRAMATIC EXPERIMENTS. (aka "aimee complains about medical stuff that scares her")
Saija is the best, and also kind of my hero. I love her endlessly.
The thing about this story is...it's important to me, like I said. Incredibly so. It may be sci-fi, but in a way it's the most personal thing I've ever written. I have a lot to say about anxiety and depression and mental illness in general and overcoming things. That's a tall order. I mean, what if I don't express myself in the way I want to express myself? What if in trying to be personal, it just falls flat? What if it's never the thing I need it to be, no matter how hard I try? What if no one else appreciates it, what if it doesn't mean anything? Novels should be personal. Incredibly personal novels are often the best. But they come with a lot of extra baggage, too.
This draft isn't the story I want to tell with these characters. It's closer than the first draft, but it's not there yet. And that's frustrating. I know what I want it to be, what it needs to be to be successful. I just...haven't figured out what that means for this one yet.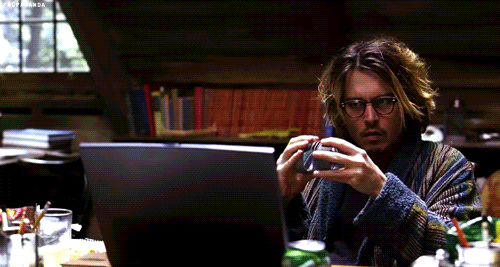 me, trying to figure this out.
I'll get there, eventually. If I keep wrtiting. If I keep it up. But for now I'll be slamming my head against the keyboard while also kinda having fun, trying to learn how to do this thing.
the fact that it's weird and Norwegian and sci-fi-y doesn't hurt, either.
Are you doing Camp NaNo this month? How is that going for you?