In Which Aimee Writes Fantasy And Doesn't Loathe It // NaNo #1
7:00 AM

*collapses* it's fine i'm fine

We did it.
We survived the first week of Nano.
Take a moment now to congratulate yourself and others on the fact that you're still alive. Mourn the dead friends and characters we've lost along the way so far. Bury the shattered pieces of your social life and move past your grief because we're nowhere close to done yet. And somehow, the first week is the easiest part.
why have i never used this gif before
Total word count so far: 30,018
Full disclosure: as I've said, I'm writing a fantasy novel. Yes, I, the sci-fi writer, who said I would never write fantasy because most of it is...well, boring and cliche...I am tackling the genre this month with
a novel that's all about stabbing and blood sacrifice and siblingship and more stabbing
. Also, creepy swamps.
"How is that going for you, Aimee?" you ask.
I'm actually having a blast.
This is a brand-new genre for me to write, and I think that's freeing in a way. There's so much to explore and so many things I can do that I don't usually get to delve into. Swords, for instance. I've been missing writing about swords. This is also the first time I've tried something with a hint of magic and actual fantasy to it. Not usually my thing, but I'm giving it a go. GO ME, right? After so much second-drafting and editing, it's beautiful to get back to the wild and careless discovery of fleshing out a first draft. I AM MADE FOR FIRST DRAFTS LET ME TELL YOU.
First drafts have a special place in my heart. Yes, they suck when you're done with them, but that's the beauty of it in the middle of the storm, at least for me. I can sit down and write witout worrying about quality. I can explore the story in its rawest, purest form, before I even know what it's about. There's something so magical and unique about digging around until you find that thing you're looking for and realize what it's supposed to be. I never know themes and plotlines and characters before my first draft. Not really. I have to pants it and let them reveal themselves without me trying to force anything on the story.
Little by little, Blood Sisters is deviating from the plot bunny I imagined. And it's turning into something even better.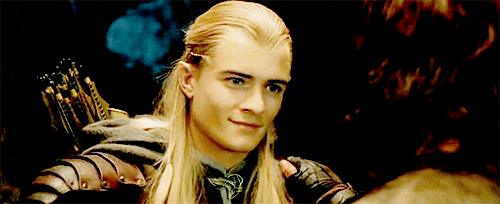 "i love you, my beautiful story." *STAB*
I actually plotted a little bit beforehand this year -- insert horrified gasp -- so I'm not stuck and rambling this time around. Words and ideas and characters and twists are flowing from my fingers onto the page in a way that doesn't suck 100%. This is a new feeling and not one that usually occurs. GO ME. My characters are evolving and becoming tricky little punks who don't want to behave. Bless them for it. (Finnien, my fluffy cinnamon roll, has become a hardcore jerk, and I still don't know how that happened. HE WAS SUPPOSED TO BE NICE DANGIT.) The story is becoming a little bit creepy -- monsters in the creepy breathing swamp, and so on -- and honestly? This is exactly what I wanted. I am a sucker for creepy swamps with horrifying Gollum-ish creatures in it. Perhaps I should not be giggling as much as I am while gleefully writing those scenes.
There has already been stabbing. This book is a little bit gory, yes. A little bit nasty. But it's a brutal, primal, raw society, and I felt that I needed to show that honestly for it to be effective. These people are really going to go through the wringer by the time I'm finished with them.
And now...
Snippets.
because i'm going to assume that y'all have been waiting for this while tolerating my rambling.
in which Conrad is my problematic fave and i love him dearly for it
Pelaea, my sweet summer child, does not deserve this nonsense
Finnien, the child who was supposed to be fluffy and instead turned out hard and sassy and i love him for it
dun dun dunnnn BLOOD SACRIFICE and menacing rituals
Pelaea you are soft and it is okay do not become all stabby also the creepy ritual is not worth it
insert some dramatic swelling music here and you'll be good
Long story short: it's very stabby. I've written too many words. I'm having fun.
BRING ON WEEK 2. how is NaNo treating you, if you're participating? how goes your story even if you're not participating? do you hate writing all the words as much as i do, while also loving them? and so on. talk to meeee.