ALL The Book Recommendations!
7:00 AM
Full disclosure: this post is basically just one big
And I will not apologize for that.
If you're interested in adding a billion books to your TBR, read on. If not, you should probably go elsewhere, and finish the books you've already got, like a mature and responsible person (which, coincidentally, I am not.)
Here's how this goes: I give some of my recommendations by genre, because I'm neat like that. (*awkward laugh*) I've picked more obscure books for the recommendations, generally, because why not discover something new? Besides, most of you will have already read or decided you didn't want to read the more popular ones.
And then, when I finally shut up, you get to give me some recs of your choosing! Or I can give you some more personalized recommendations. Sound cool? (as usual, all titles link to their respective Goodreads page, so you can add it quickly.)
Apocalyptic
If you're in the mood for some doom and gloom this is probably for you.
Apocalypse. Hawaii. Epilepsy. Totally tough but relatable MC. Father/daughter adventure. Need I say more? It's a tough read emotionally, but unexpectedly great.
2. Ship Breaker by Paolo Bacigalupi
One of the best settings I've ever read about. Plenty of feels and oil and rust and blood and friendship. Fascinating premise.
Technically
more dystopian, but eh. NO CLICHES YAYYY. A little grittier than
Islands
.
Contemporary
I honestly don't read much contemporary, but here goes. Can't promise it won't come with a twist.
3. Bruiser by Neal Shusterman
Neal Shusterman is one of my favorite authors - known most popularly for his
Unwind
dystology, some of my favorite books - and I don't think Bruiser gets nearly enough attention. It's beautifully written. It's heartbreaking.
It made me cry.
Read it now. (You know those twists I talked about?)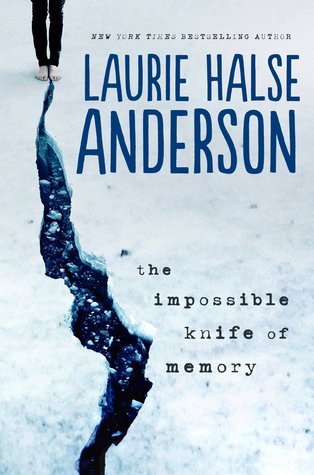 4. The Impossible Knife of Memory by Laurie H. Anderson
I own this book, and it has nice pages and a gorgeous cover, which should be reason enough. Beyond that, it's another heartbreaking one - I got all teary and stuff. I love it and YOU NEED IT IN YOUR LIFE.
Dystopia
Despite
my last post
, yes, there are actually some good ones out there beyond Hunger Games.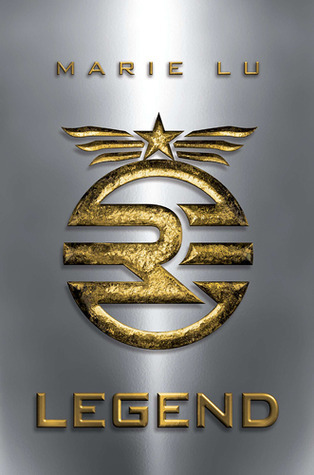 5. Legend by Marie Lu
This book has an unusual setting. It has a unique girl protagonist. IT HAS A UNIQUE GUY PROTAG/LOVE INTEREST. It has one of the best YA relationships I've seen. It's written wonderfully.
The text is colored.
It's actually not a cardboard cut-out of every dystopia ever. Go read it.
6. Fahrenheit 451 by Ray Bradbury
Yes, I know, a classic. I'm boring like that. But this book is INCREDIBLE - I've read it twice - and you need to read it if you haven't already. It's so very short, so very beautiful, and such an eye-opened with a lot of great quotes. Besides, it's a good intro to the
real
dystopia - think
Brave New World
or
1984.
Fantasy
For those of you who like really, really long worldbuilding books.
7. Book of A Thousand Days by Shannon Hale
You've probably heard of
The Goose Girl
, but what about this one? It's an interesting take on a very obscure fairy tale, in typical Shannon Hale style. It's disturbing. It's twisty. It's short, always a blessing with fantasy. It's a lovely little book and it
probably
won't disappoint you.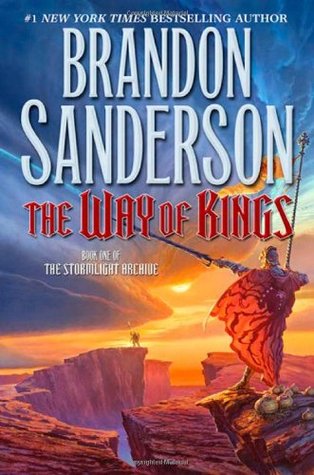 8. The Way of Kings by Brandon Sanderson
This one, on the other hand, IS huge. But it's so, so worth it. I'll let
my review on Goodreads
speak for it, otherwise we'd be here forever.
Historical Fiction
It's not all boring, I promise. (Speaking of boring, we're almost done here.)
9. Dodger by Terry Pratchett
This book is HILARIOUS. It's set in 19th century London and a wonderful look at the slums and culture of that time, while being extremely witty. Dodger's a lovely chap himself. Totally worth a read.
Apparently I don't read much Historical Fiction. Oh well.
Know any good ones? Comment below.
Horror
Read as: things that scared me, but might not necessarily be horror. (To be fair, I have nerves of steel
almost never
.)
10. BZRK by Michael Grant
Okay, this wasn't my most favorite book ever, but it deserves to be here, right?
It's terrifying
. Probably not technically horror, but scary all the same. (Note: It does get rather coarse at times, not to mention gory of course. Do use discretion.)
11. White Space by Ilsa J. Bick
This book is horrifying in the best possible way. It's probably the scariest book I've ever read - minus Coraline, which I read a few months ago, but that's another story - and it's so, so good. It's twisty and confusing and basically Inception/The Matrix/Inkheart all smushed together with a good side of horror. If you can handle your gore and scary stuff, go for it.
Sci-Fi
Yeah, yeah, I'm finishing up.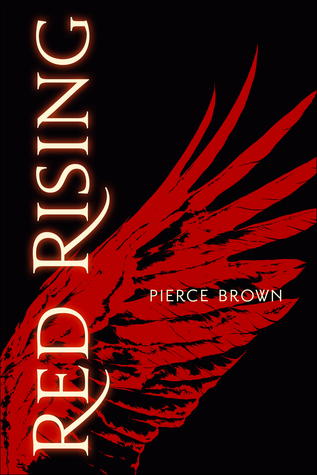 12. Red Rising by Pierce Brown
Most of you know that this is my most favoritest book of all time, so obviously it's on here. Superb characters, stunning plot, twists to die for (*chuckles*), everything that makes a good story. GO READ IT RIGHT NOW.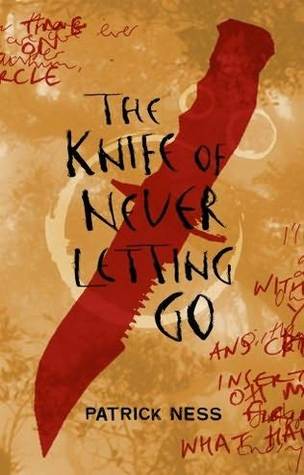 13. The Knife of Never Letting Go by Patrick Ness
Okay, this book is pretty incredible. It's written in a unique POV, directly from someone's thoughts, and it's one heck of a ride. Intense but so worth it.
Steampunk
Technically I already did
a post on this, here,
but whatever.
14. Railsea by China Mieville
Steampunk Moby-Dick with giant moles and trains.
That should be all the reason you need to pick this up.
15. Heap House by Edward Carey
Don't let the cover fool you - this book is one wild ride. Living, talking objects and all the steampunk worldbuilding and hilarious witty characters, oh my!
If you survived thus far, congratulations! *hands out cake to all* That was long, I know, but hopefully you picked up something new. Hopefully.
Now it's your turn to give me some recs, because I'm fun like that. If you could recommend three books to me, what would they be?
And if nothing here clicks for you, if you tell me your favorite book in the comments below, I'll hook you up with something you might love. Sound cool? Cool.
What's your favorite book? Have you read any of the books on this list? What's your favorite genre to read? Comment away.