Camp NaNo Recap: Spaceships and Sci-Fi Soldiers
9:11 AM
The time for flailing over my Camp NaNo Iliad retelling has come.
It's kinda hard to believe it, but Camp NaNoWriMo was here, and now it's gone again. I swear it moves faster every year or something. Last year I wrote
a fantasy novel
where I killed lots of people off. This year I wrote a sci-fi retelling of Homer's Iliad and killed even more people off. (You can find a post I wrote up about the main characters for said retelling
here
, and my Pinterest storyboard for the thing
here
.)
I wrote 80k in April. I also finished the novel. I cried over the original Iliad. It was insane.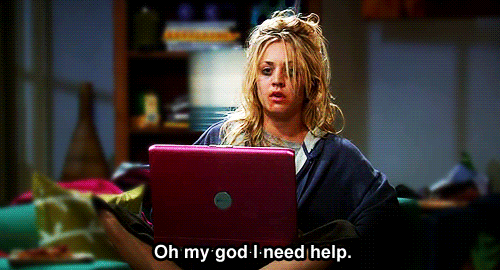 basically me when I finished.
If you're at all familiar with the original you know that like EVERYONE dies and it's very bloody and intense. I didn't really mess around with that part of it because I just suck that way. So there were spaceship battles and sci-fi armor suits and dramatic chase scenes and lots and lots and lots of angst. Normally I'd write up a post about what I learned writing this novel. Honestly? I didn't learn a
ton
. I mostly just had the time of my life writing something I'm pretty proud of as first drafts go. So I'm going to throw snippets at your faces and you can deal with it.
When I say lots of angst, I mean...lots. So much angst. So much fun.
seriously, achilles. what a drama queen.
This is one of my favorite stories ever. I really, really enjoyed diving into it, getting to explore such deeply layered characters that I've loved for so long. The Iliad has a lot to say on death and honor and what it is to be truly noble, and while I'm sure I mangled that, I also feel like it was a lot to try and process in a first draft. So I don't feel too bad. But I definitely gave myself lots of feels. It's such a deeply emotional story.
and here we have Hec. I love her.
Also, the sci-fi aspect? I've wanted to write something with spaceships and space and battle suits and
space battles freakin' space battles
for so long. This gave me a perfect opportunity to do so. ALL THE DRAMA AND SPACE BATTLES WENT DOWN. The Iliad translates to sci-fi really well, somehow.
let's be real here, most of these are gonna be achilles quotes.
If you think some shipping went down you would be 100% right because it DID. (This is for all of you in the comments subtly/not-so-subtly shipping Achilles and Patria. You're welcome.)
all the flailing, yes. sorry.
SO. MUCH. INTENSITY. The original is just brimming with raw rage, love, fear, bloodlust. I really wanted to capture that raw emotion. I didn't always, but there were some scenes that got my heart pumping as I wrote them. I guess that's always a good sign?
And on that note....all the feels went down, yes. I made myself cry at least once. I'll probably make my alpha readers (love you guys, you suffer so much for me) cry at least once if things go well. Either way, there's a lot of heartbreak here too.
*laughs evilly for like forever and is not sorry*
And let us not forget that there's humor, too...even if it's of a particularly morbid kind.
Paris was hilarious and Hec took no nonsense from him, of course.
The moral of the whole story is that
Achilles just needs to chill.
He really does, as much as I love him.
can u just not for like two seconds
Basically: oh my gosh, you guys, I had so much fun writing this. If you consider giving yourself all the feels fun. I laughed. I cried. I wrote like crazy. I wrote 15k in one day on one of those days (with the wonderful Katie Grace, of course) and it nearly killed me. But isn't that what Camp is all about? It's just not fun unless you're dead or half-dead by the end of it. And I still managed to not get behind on any of my shows. It's a win.
In the end, I think I wrote a book about what it means to be a person. I didn't do it perfectly. I screwed up a lot. The plot sucks as of now. But I also don't hate what I wrote entirely! I can't wait to edit it and find all the theme in this raw material. The Iliad has so much to say it would take me ages to dig through it and do it proper justice, but here's a start, I guess. The whole thing was intense and emotional. I don't know how I made it through the month sane. or did I.
me right now, to be honest
There's...not much else to say about that? It was a good mnonth. I got a lot of writing done. I wrote a story I enjoy. Overall it's a win. 10/10 would recommend.
Did you do Camp in April? How did that go? How do you feel about Achilles? Do you agree that he needs to chill? (spoiler alert: he really, really does.)