How I Read Like A Writer
1:09 PM
It's goin' down today.
also, this is actually my picture for once! lookit that.
As you may have noticed,
I went to a writing conference
last month.
i haven't shut up about it so i don't know how you wouldn't know by now.
We talked about lots of things at that conference, including
how our words have power
and
the value in writing personally and honestly
. I also attended a class there led by Jacqueline West, author of the super-awesome
Dreamers Often Lie
(go read it) in which she talked all about
reading like a writer.
So that's what I wanted to talk about today.
Something I've learned in my many many years of writing experience is that I learn the most about writing from simply...reading other writers. I get the most inspiration when I read good books. I learn what I want to write about or don't want to write about by reading other books. I develop my style by stealing elements I like from other authors/books. Reading -- and reading widely -- is the most useful thing you can do as a writer, and I very firmly believe that.
alllll the books. the amazing ones and the meh ones and the sucky ones.
During her class Jacqueline talked a lot about stealing from other authors and developing your own style by being inspired by other books, and how there are lots of different ways to read with the intention of bettering your own writing. Since that's something I do more than I probably should, I wanted to talk a little bit about how I go about doing that, and how I learn about writing from other books.
1. I just...read stuff. A lot. And when I say "a lot" I mean seriously, a lot. I could read two books a day if I wanted to. I'm a fast reader. I tear through books like they're food. (Aren't they?) This isn't how everyone does it -- you don't have to be a fast reader to be a real reader by any means -- but getting through a lot of books helps me learn how to weed out what I like, what I don't like, what intrigues me, what makes me put a book down immediately, what hooks me and what makes me want to fall asleep right there or watch my hair grow instead of reading it. I develop a feel for what's worth my time and what's not and what works and what doesn't. (In my opinion, at least.) So I've got a whole world of knowledge in my head there, and it just kind of...bleeds through into my writing a lot of the time? i'm already off to a great start of not making sense.
devour is definitely a good word here.
2. I mark up the books I own.
And I can just feel some of you guys cringing, but guess what?
I don't care.
I buy books and I totally mark in them and write in the margins and underline bits I like and draw arrows between sentences that connect and over-analyze the characters and all that good stuff. I totally destroy the books I own and it's very satisfying. I have no regrets. Reading with a pen in hand -- I almost always just do this to books I've read before -- makes me slow down and take in what I'm reading. I get to think about the way words flow and what I like about how the author uses those words. I get to find thoughts I like. I get to see how character development is worked in subtly. I notice a lot more when I take the time to mark up a book and it's very satisfying. This method doesn't work for everyone, but I'm a messy person and it works great for me.
Note: DO NOT DO THIS WITH LIBRARY BOOKS. BUY YOUR OWN. One gets the feeling the librarians wouldn't appreciate finding your notes all over their copy of the book.
an example: my copy of Brave New World, which I just recently wrecked. it was beautiful.
3. I talk about them with people.
I'm a talkative extrovert person, and when I have thoughts, I often get those thoughts in the middle of a conversation. So my favorite thing is to find a fren who doesn't mind listening to me rant, or better yet, someone who's also read the book, and I flail about it and talk about it. I'll form opinions that way, and learn how to use my words for once to process how I felt about something and why I loved it so much. It's very useful.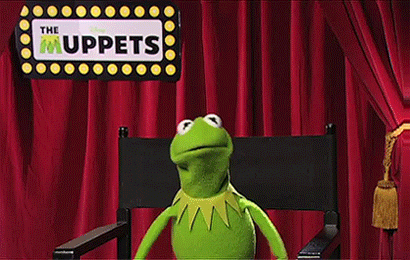 flailing over books like
4. I compare books to my own stories.
Does my steampunk novel feel as richly developed as Scott Westerfeld's
Leviathan?
(spoiler alert: it doesn't yet). Does my inciting incident take place in the first two chapters or so, like it does in most books? Often I'll take a look at the pacing of books similar to my own, and compare it to what I've written. It helps me figure out how to make that pacing thing work, and so on. Comparison (of the good kind and not the "I'm not Neal Shusterman and never will be" kind) is very helpful sometimes. It gives me more of a visual.
5. I read instead of writing. Yeah, yeah, I know. I procrastinate too much and I should be focusing on my book, really. I should be writing more. But at the same time...sometimes the creative burnout comes out of nowhere, and the only cure is to put aside my writing for a few days and read some books. There's no better way to fill up the creative well than that. Filling my brain with words that aren't my own, and even genres I don't write in, gives me a different perspective! And if I'm reading a really good book, that makes me want to go back to writing my own story because now I have all this inspiration and all these ideas. It's a win-win.
sometimes i just hug books too and that makes me just as happy.
6. I steal from books I love.
Because all good writers do that, let's be real. (If you want to be inspired in this just read
Steal Like An Artist
by Austen Kleon because it's the best.) Obviously plagiarism is a thing and you do not want to do that thing, but at this point in art there is nothing new under the sun and it's totally acceptable to form your style by taking bits and pieces from the books and writers you love. So I use Neal Shusterman as a springboard for all those deep themes I want to address and I read Pierce Brown and take bits from his book to see if I can't nail that hard sci-fi aesthetic and I read the amazing book
Ship Breaker
and study the way the author describes things and see if I can't copy a bit of that style of using words because his descriptions are on-point, as you say. Steal allll the things. Take allll the inspiration.
oh scott. #teamantmanforever
Basically: I'm a filthy thief who uses reading as an excuse to not write, and I have no regrets.
How do you read like a writer? What books influence you?